Our Partner Colleges:
While the Cruise Ship Diploma e-learn course is an online program, we also work with colleges and organizations around the world who provide our courses to their students in a classroom environment. Please find detailed below a selection of the leading colleges and training institutions worldwide which we have partnered with to offer the Cruise Ship Diploma course.

If you are a college or training institute and would like to partner with us to offer the Cruise Ship Diploma course to your students, please for further details.


The International Travel College of New Zealand (ITC) has an outstanding reputation as the premium supplier of training courses for the airport, airline, travel and tourism industries. Multiple winner at the New Zealand Tourism Awards, a recognition made by the industry of our excellence in tourism training.
ITC is registered and accredited with the NZQA, IATA/UFTAA and Microsoft. The college has campuses in Auckland city and Botany, Auckland, New Zealand. All our training includes work placement and internships. For over 14 years, ITC has offered a fun, practical and friendly environment to study. Training exclusively in Airport, Airline, Travel and Tourism, we are specialists in our field. Our goal is to attract enthusiastic people of all ages and cultures, and to focus on creating a quality experience, both for our students whilst training with us, and for the company who employs our students.
From certificates to diploma's, we are the only College to offer a 2 year Diploma course. ITC holds the international quality award ISO 9001:2000, a unique award for a Travel and Tourism College in New Zealand. This award from the International Standards Organisation provides you with assurance of the highest quality teaching.
---
Deeside College, based in Flintshire, North Wales, is an award-winning provider of outstanding education and training.

Deeside College is one of the largest in Wales and the UK, providing full-time and part-time courses for almost 20,000 students each year.

---
The New Zealand School of Travel and Tourism is an accredited private training establishment providing travel, tourism, business and hospitality management training to national and international students.

Originally established in 1997, it offers a range of NZQA approved courses for careers in the New Zealand tourism and hospitality industry. Our courses provide students with the general concepts of travel and tourism, assisting them to succeed in their chosen careers.

NZSTT is one of the few New Zealand schools to be internationally accredited to teach the IATA/UFTAA programmes for international airfare and ticketing procedures of the aviation industry. The skills and experience gained at our school give our students an edge over others in airline jobs anywhere in the world.

NZSTT is the only New Zealand organisation, outside SABRE PACIFIC itself, to offer full training in the popular SABRE airline reservation system in a classroom environment.

---
University of the Sunshine Coast is Australia's newest and fastest-growing public university and the only public university in Queensland to gain 5 stars for teaching quality in the 2011 Good Universities Guide.
The University is located on Queensland's Sunshine Coast. Beautiful beaches and stunning hinterland are in close proximity and the climate is warm, year-round. Students get the best of both worlds—a high quality educational experience while enjoying the lifestyle benefits of a coastal region. The University is also just 90km north of Brisbane, Queensland's capital city.
USC offers more than 100 undergraduate and postgraduate study programs in business and information technology; communication and design; education; health; humanities and social sciences; and science and engineering.



---


IIFLY is one of the most desired institute in India which graduates Industry ready professionals, with a vision to provide Quality Training to aspirants in order to offer highly skilled workforce , who would meet the expectation of Industry.
IIFLY Institute for Aviation, Travel Tourism, Hotel Management, Cruise Ship and MBA is ISO 9001:2008 accredited by ASCB(E) UK and AIAO – BAR USA , is offering various professional Degree and Diploma Programmes.
IIFLY offers well researched and flexible courses that helps one prepare for the Industry. The courses offered by the academy are industry recognized and job-oriented. The duration of these courses ranges from 3 months to 30 months.

Visit: http://iifly.in/
---
IWHTM (INSTITUTE OF HOSPITALITY AND TOURISM MANAGEMENT) is accredited BY HOSPITALITY STAFF ORGANIZATION, a private training establishment providing travel, tourism, business and hospitality management training to national and international students.
The organisation offers a range of H4WO (Hospitality4World Organization) approved courses for careers in the world tourism and hospitality industry. Our courses provide students with the general concepts of travel and tourism, assisting them to succeed in their chosen careers.
Hospitality4world is about embodying the spirit, knowledge and expertise of those who are involved in the hospitality industry and have made that life choice to devote their time and efforts to serving others. Be the change you want to see! Life is a promise, fulfil it...
Our aim is to help you enjoy this journey and have fun along this pathway to success. We believe that success is the ongoing process of striving to become more. This road to success is always under construction, it is a progressive course not an end to be reached.
---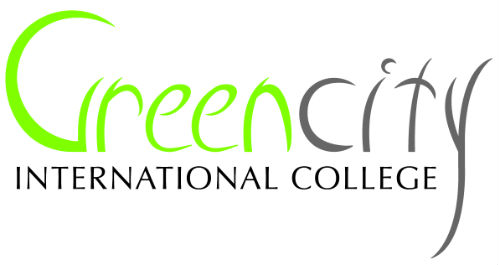 Greencity International College is a higher learning institution to provide affordable quality educations for Malaysians to achieve a high level of employability of its graduates.
Our college is the first in "Malaysian Education Centre" which provides 100% focus on Green Environmental Academy.Greencity International College is the only academy centre in Malaysia which carries a mission to offer wide range of "Green Technology Educations" for local and global markets. Our college also offers competitive pricing strategy to the students. We have an experience and creditable trainers from green industry with world class recognition green technology certify program.
Greencity International College also offers a diversity course of study which includes diploma and full undergraduate degrees. The disciplines offered by Greencity International College range from mobile communications , business management , accountancy , Cambridge a-level , ACCA, LLB (UOL) and other courses as well . Most of all, these programs give students the opportunity to pursue internationally recognized qualifications, without going overseas.
---
Windstroller Cruise Service Company, Ltd is operated by an independent legal economic entity and is China's first luxury cruise ship professional services and management company. To meet the international cruise industries demand in the Chinese market, we have successfully laid the foundation of the company's development in human resources planning, coordination, training, transmission, management and supervision. The company employs a highly professional international management team which provides a series of management and service related training including, but not limited to obtaining certifications and promoting the welfare of future crew members.
By the end of 2007, the company had more than 500 students. Entering 2008, 36 students had passed the hiring interview administered by cruise owners, such as Royal Caribbean and Luxury Star Cruise. During this period of time Windstroller achieved a pass rate in the 86th percentile.
While constantly adhering to the concept of high-grade, high-performance management and professional team cooperation, Windstroller endeavors to provide high-quality service and to maintain a commanding lead in the industry. To this end, the company continues employing a large number of talented people from the International Cruise Industry thereby ensuring a quality brand within the International and Domestic Cruise Ship industry.